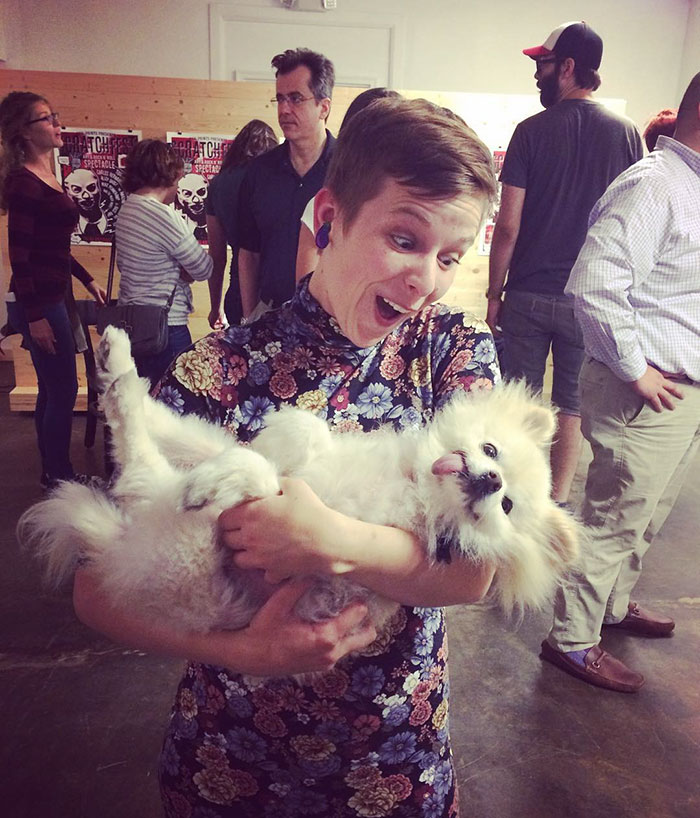 It can be difficult to tell which dog breeds are which. Thankfully, Grace Gogarty, also known as Little Tunny, created a comprehensive guide to them using funny artwork. If there's a dog breed people have as pets, you can bet you'll find it here.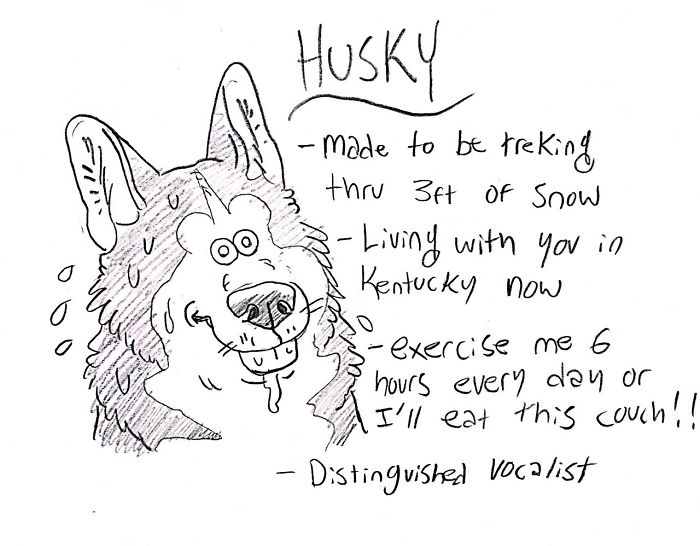 To start, we have a look at the husky. They love singing, exercise, and playing around in the snow. It's pretty much what they're born to do.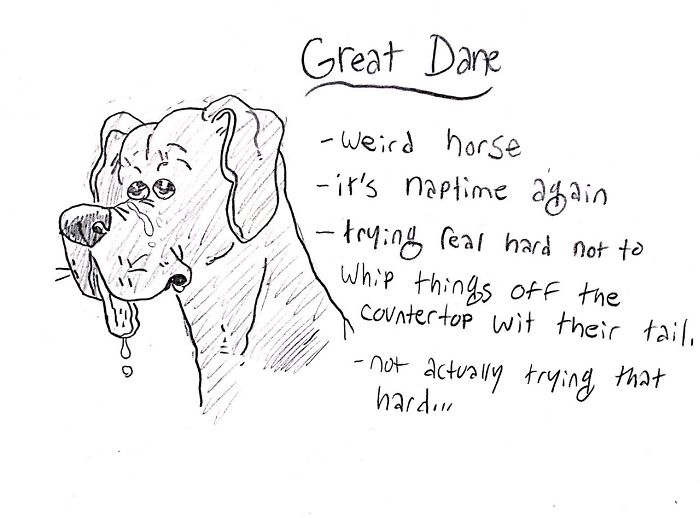 Talk about big dogs. The great Dane is basically tall enough to be considered a small horse. They're big babies who like to sleep often and are quite easily frightened.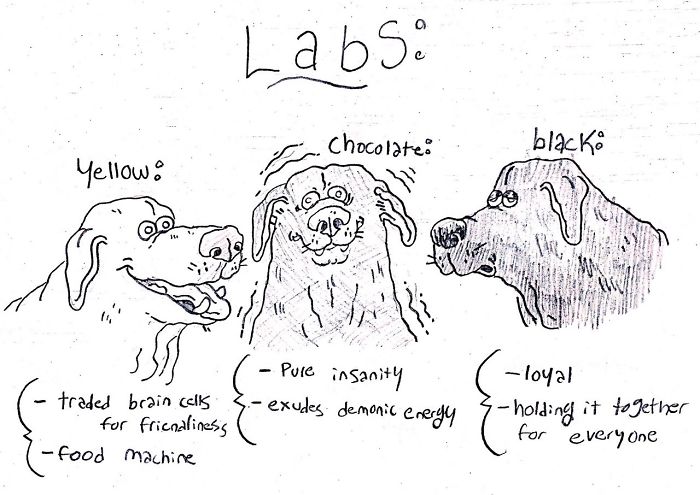 Then, there are labs. They come in yellow, black, and chocolate. Judging by this drawing, they're excitable, loyal, and fun, but not among the smarter breeds out there. Their energy more than makes up for it!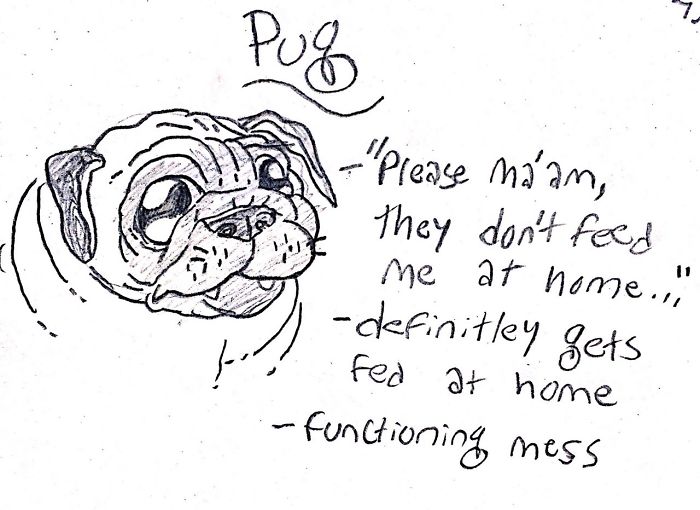 Who doesn't love pugs? For a while, the pug craze even took over the internet. A "functioning mess" is actually a great way to describe them. They have so much personality, it's like having another person living with you.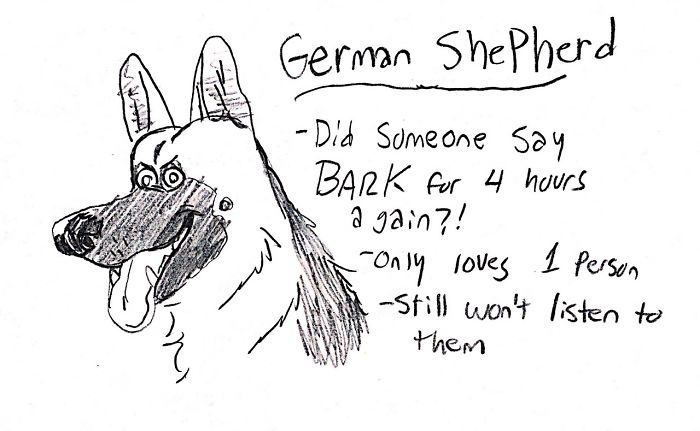 This neurotic beast is a German shepherd. They're known to bark a lot and are fiercely loyal to the one person they choose to love. Still, they won't spend much time listening to that person.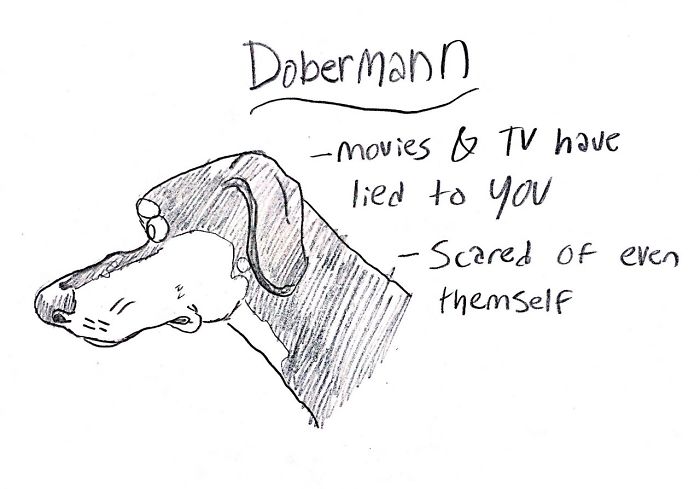 Here, we have the Doberman. According to television and film, these are some of the fiercest dogs you'll find. However, this drawing indicates that we've been lied to forever because these pups are scared of a lot. Even themselves.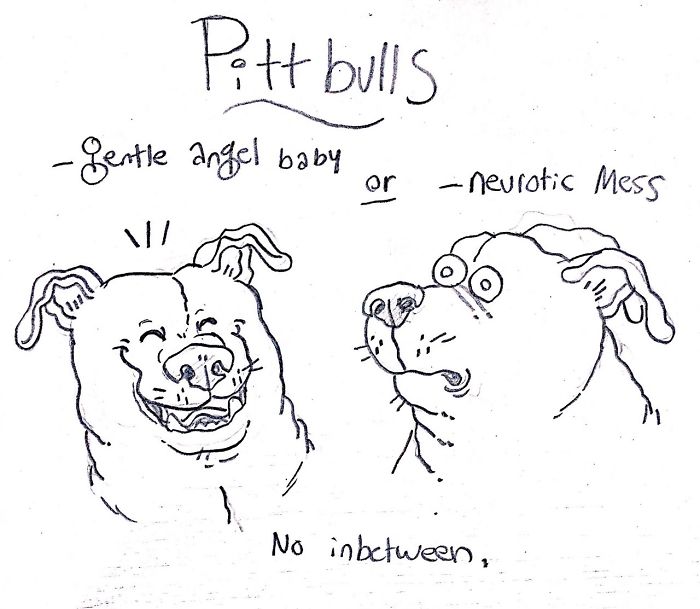 Similar to the Doberman, pit bulls usually get a bad rep. A lot of people like having them as some kind of guard dog, but they're actually either sweet, gentle babies or a neurotic mess. There is no middle ground.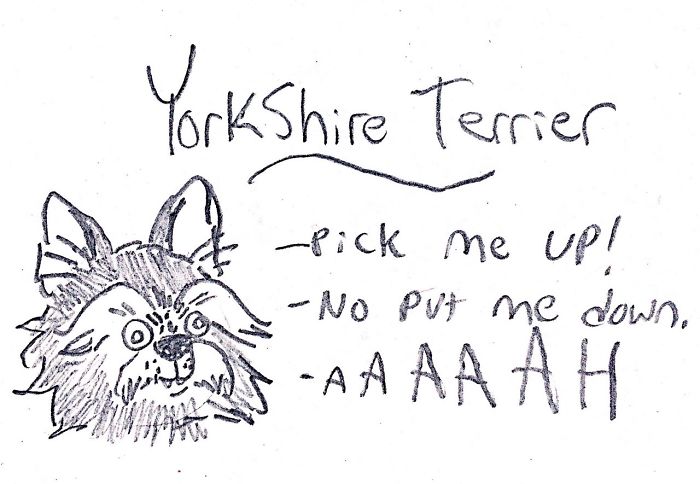 These little fellas are adorable. The Yorkshire terrier never knows what they want. One second, they're nipping your ankles to be picked up and held and then the next, they're panicking for you to put them down. You could never stay mad at them though because they are so cute!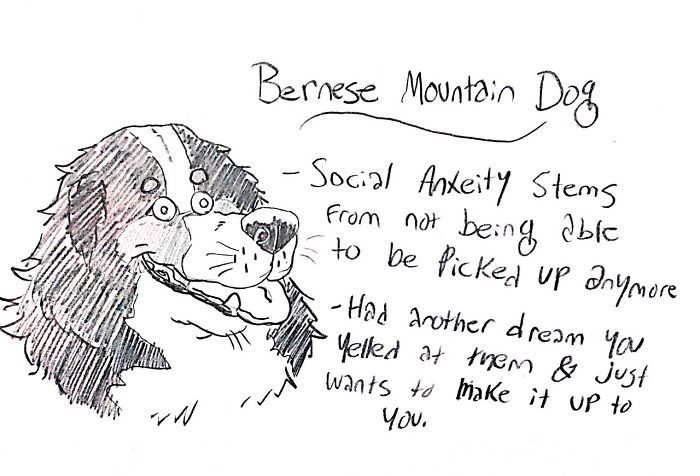 Bernese mountain dog. Haven't heard of them? They are one of the less popular breeds listed. Their need for love stems from growing too big to be picked up, and they're always ready to show you some love.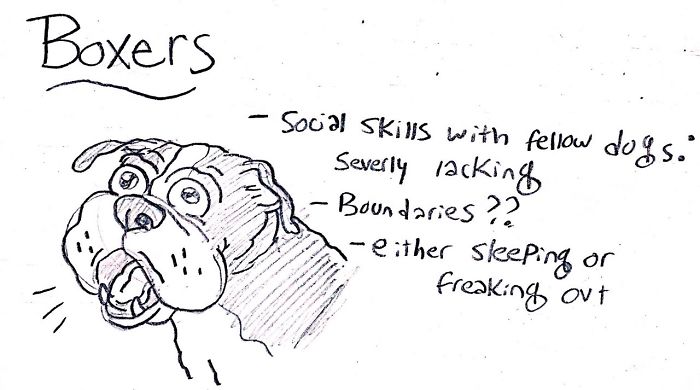 Boxers are dogs who tend to not be great around other dogs. You could say they're socially inept. They basically have one of two settings; freaking out or sleeping. When they aren't doing either, you'll most likely spot them intruding on your boundaries.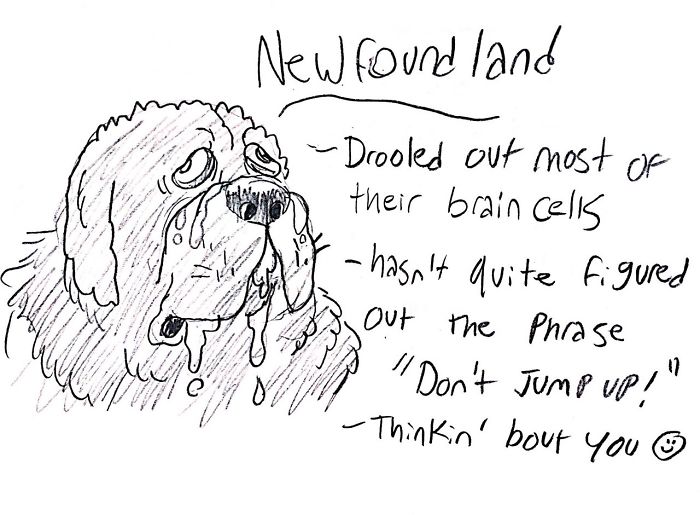 The Newfoundland dog. This is another breed you will spend time cleaning up after because they drool. A lot. On everything. They're usually big, but that won't stop them from jumping all over you.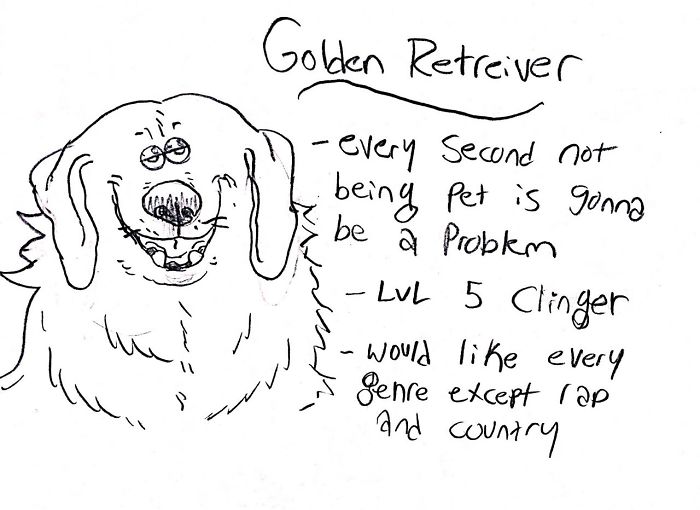 When you hear people talk about their dream families with the white picket fence, the golden retriever is usually included. These beautiful creatures love food, love being pet, and are known for being incredibly clingy.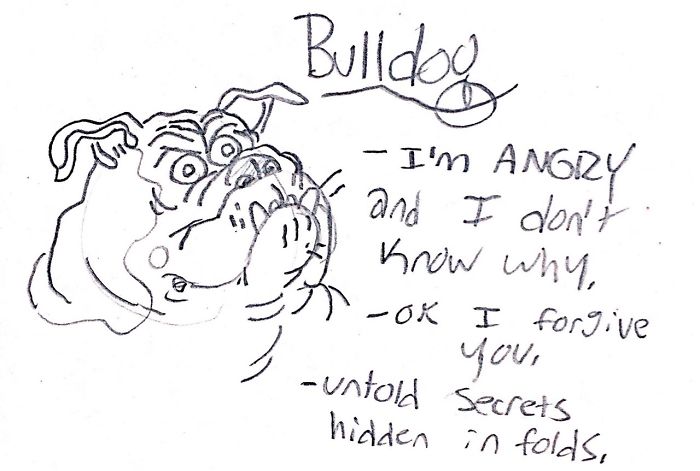 Back to the more aggressive looking breeds, we have bulldogs. There's a reason so many sports teams use them as a mascot. They look angry, but will quickly forgive and forget.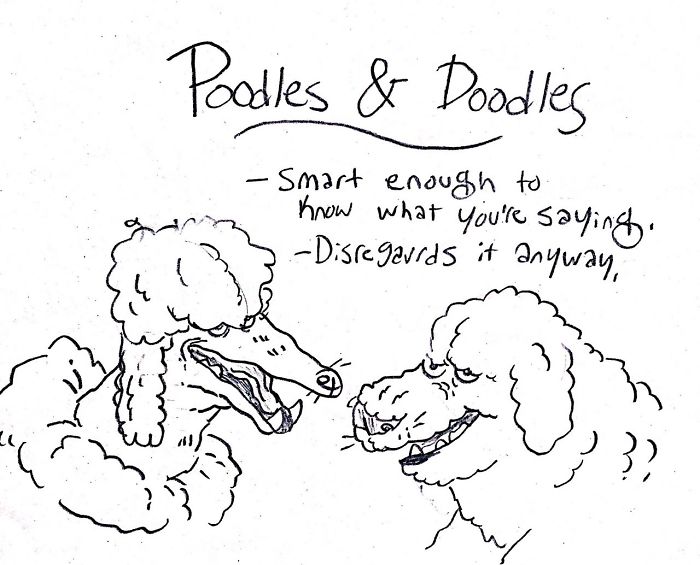 Among the fancier, high-end breeds are poodles. Part of the reason is the look of their puffy hair, and it's also partially because of how smart they're considered to be. Still, even though they probably understand you, they'll still disregard and ignore you.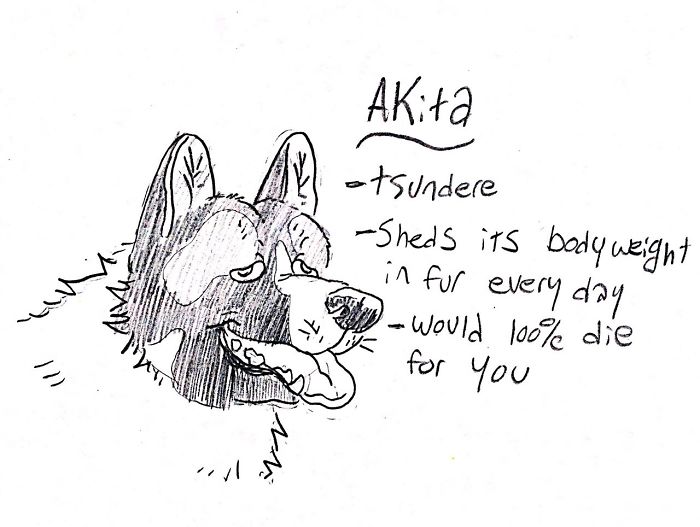 An Akita is probably one of the lesser known breeds we're going to discuss. They're typically cold towards people at first, only to warm up and be affectionate. If you get one, be prepared to clean up after them often, as they shed like crazy.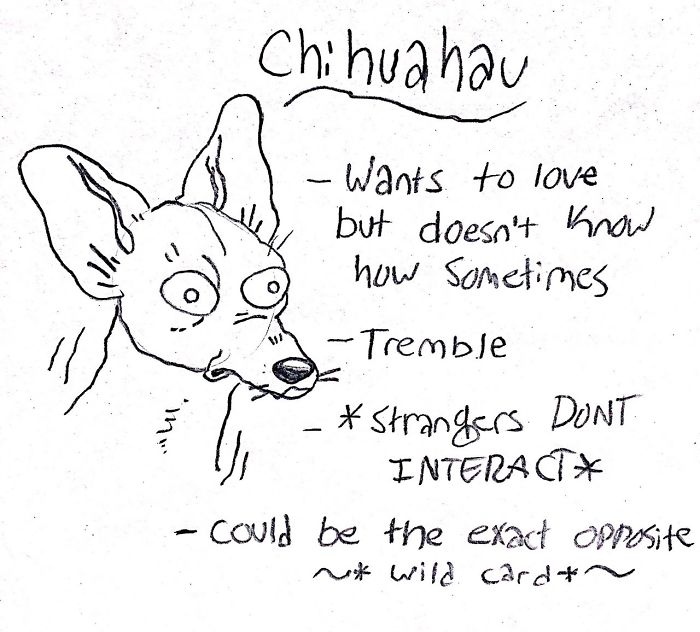 Remember those famous Taco Bell ads with the little dog? That was a chihuahua. These little guys never grow. Their tiny stature leads to a ton of trembling. Still, they will either be terrified of a stranger or act like they're the most vicious dogs around.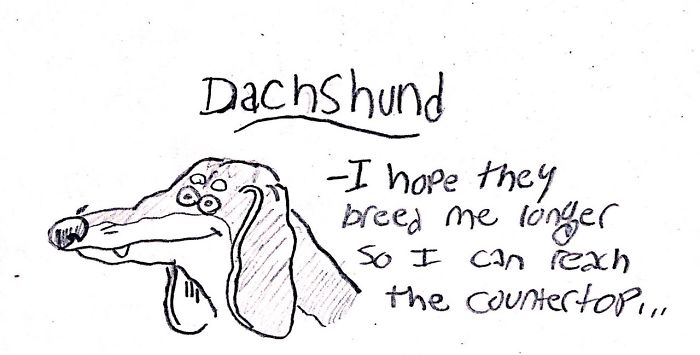 Another breed to check out are the dachshund dogs. Some even call them wiener dogs. They have really short legs, long bodies, and can't reach anything high up. They're good at chasing and flushing out badgers, while smaller ones can hunt rabbits.