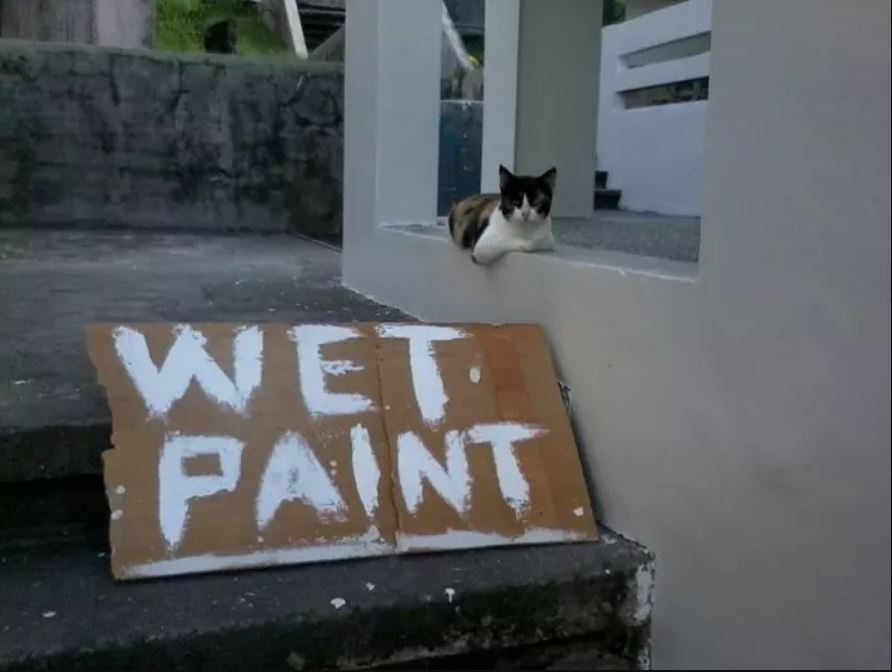 25. The painter
Your projects mean nothing to your feline friend.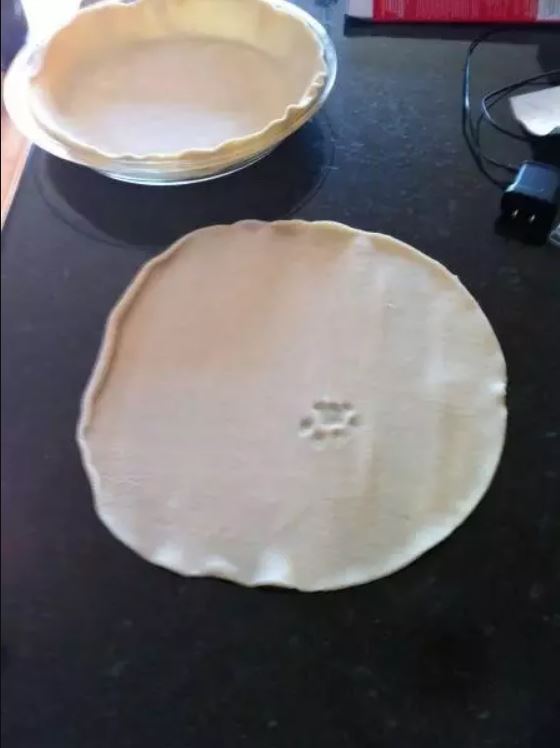 24. Pastry for one
If you show any interest in something, they will find a way to ruin it.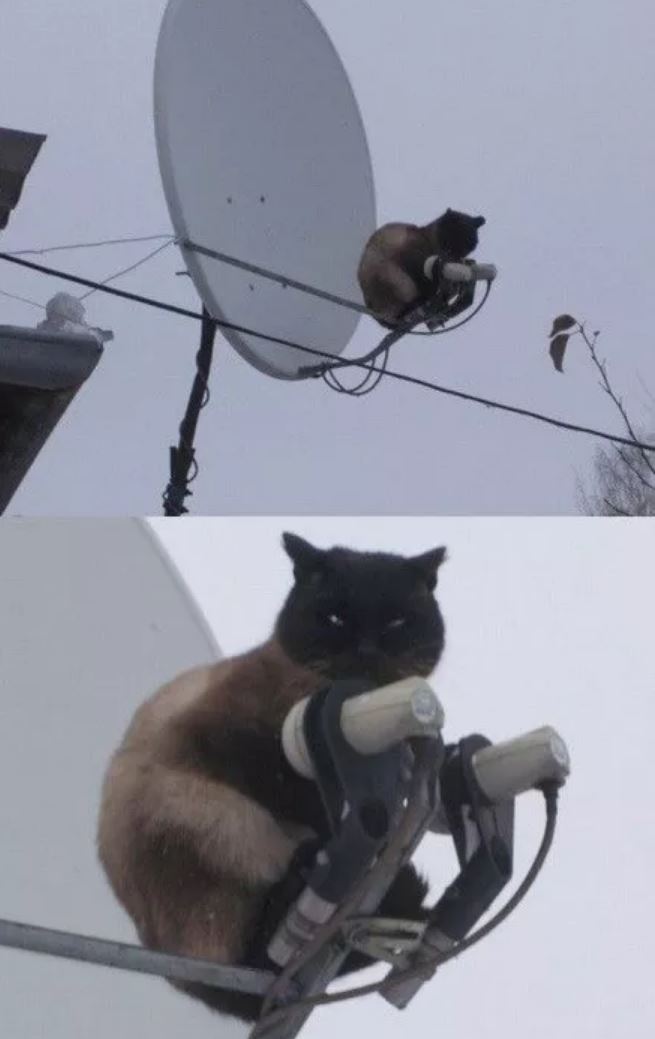 23. Weird perch spots
Just don't bother questioning why they're comfortable in certain spots. We may never understand.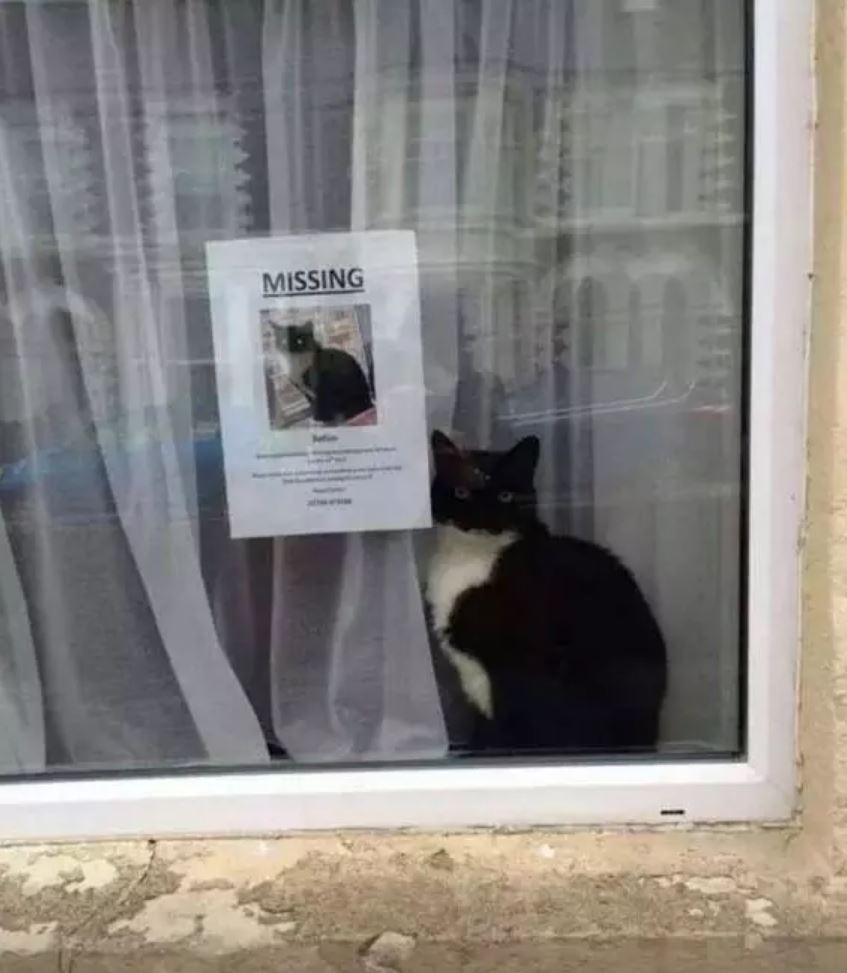 22. Teasing
Taunting and teasing is how they get their kicks.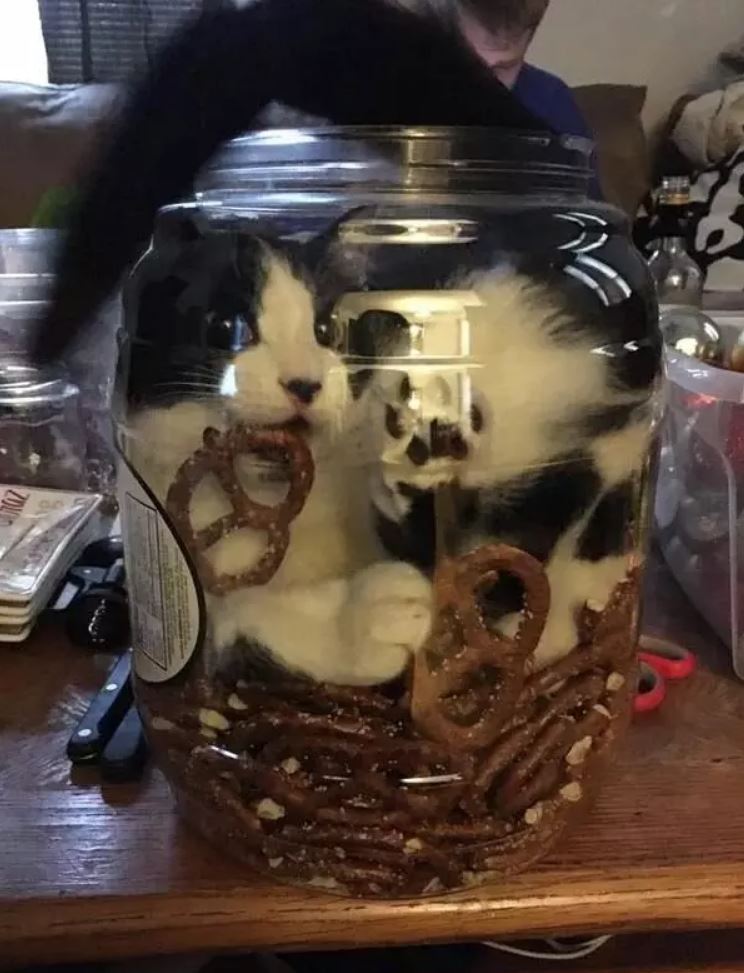 21. Cozy and comfy (maybe?)
If they fit, they sit. It's commonly understood, so put a lid on any and all Tupperware.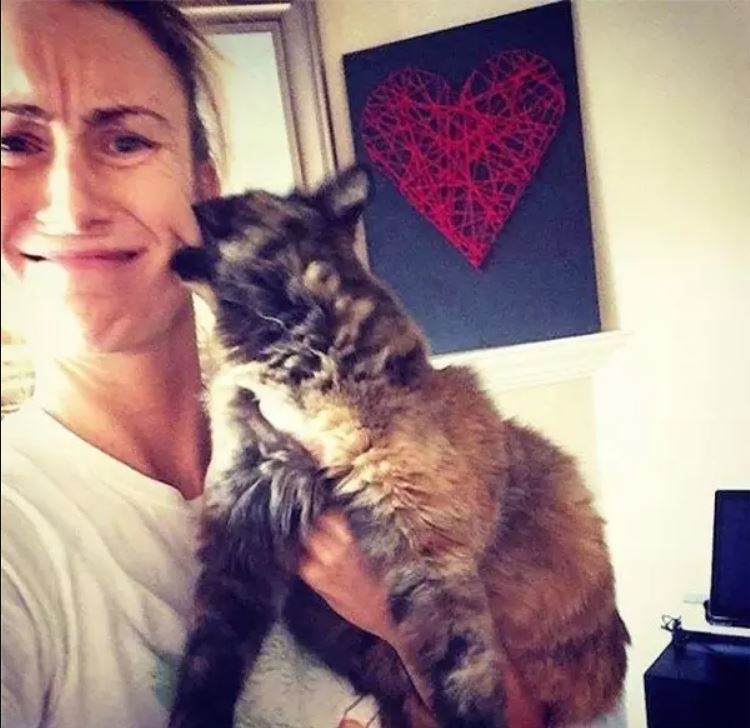 20. Kiss or bite?
Most cats don't want to be held. They'll let you know when you've crossed the line.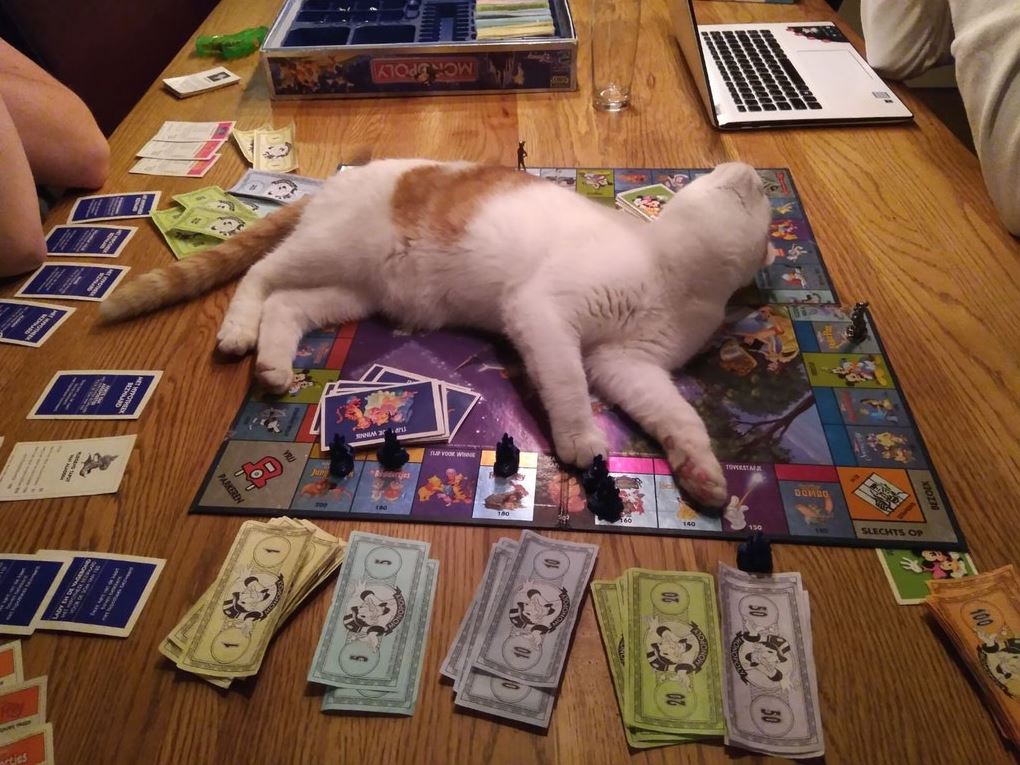 19. Anywhere, anytime
Again, your projects and plans mean little if not nothing to them. Good luck on game night.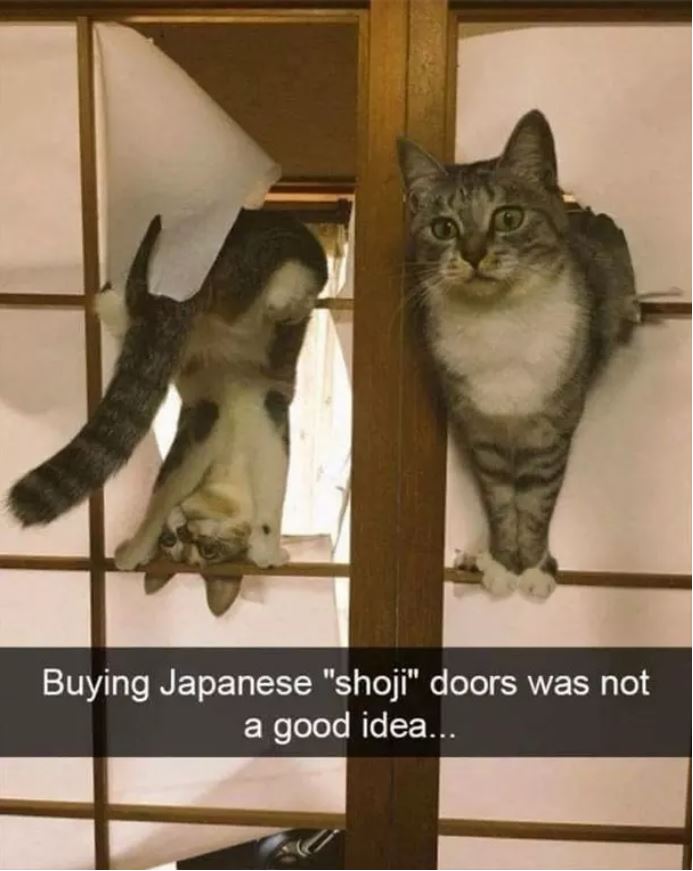 18. Anything is a toy
Doors, chairs, blankets—you name it. If they can dangle, they're coming to play.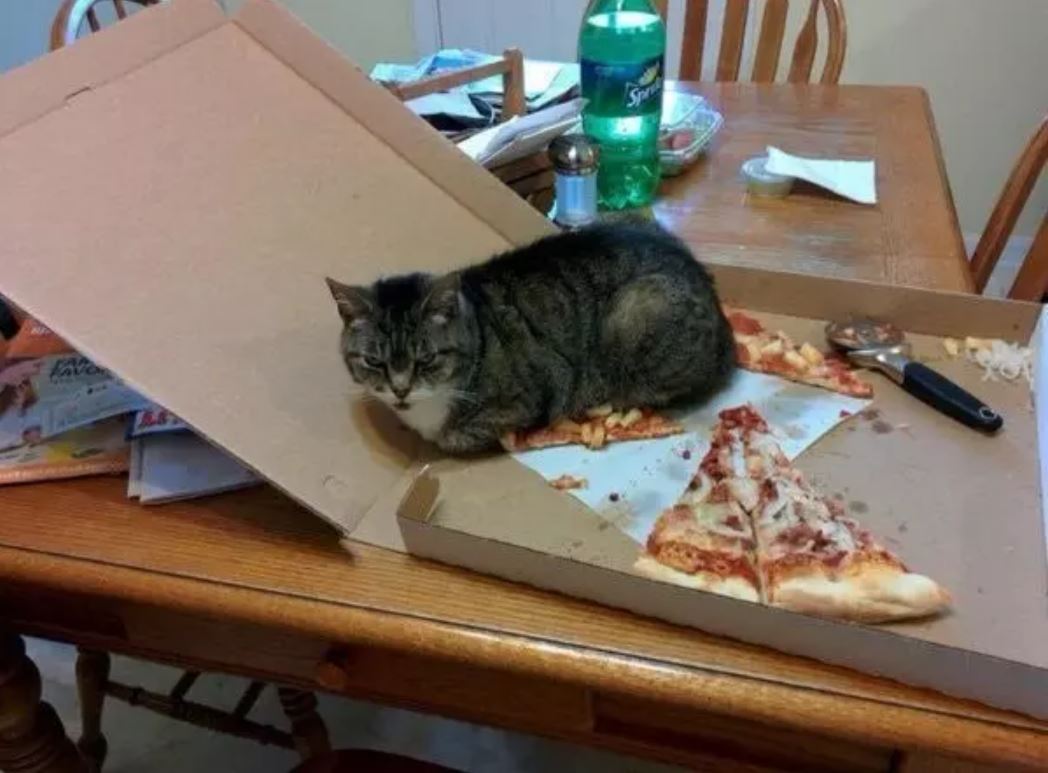 17. No fun
If it brings you joy, they'll find a way to destroy it.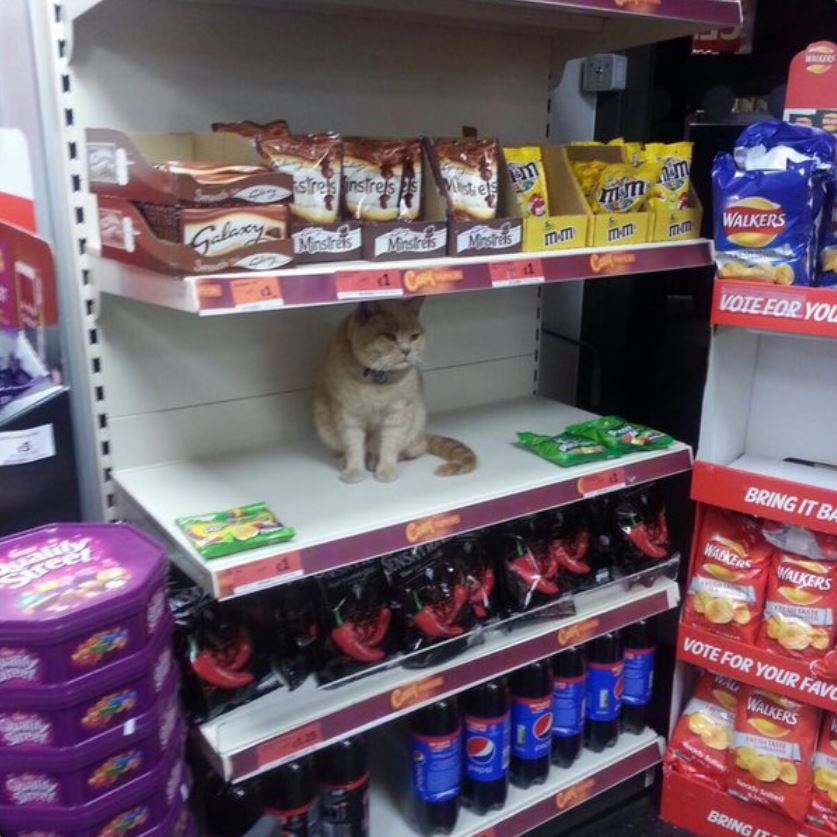 16. Territorial
If they like it, it's theirs. That's a rule they make and you just have to follow.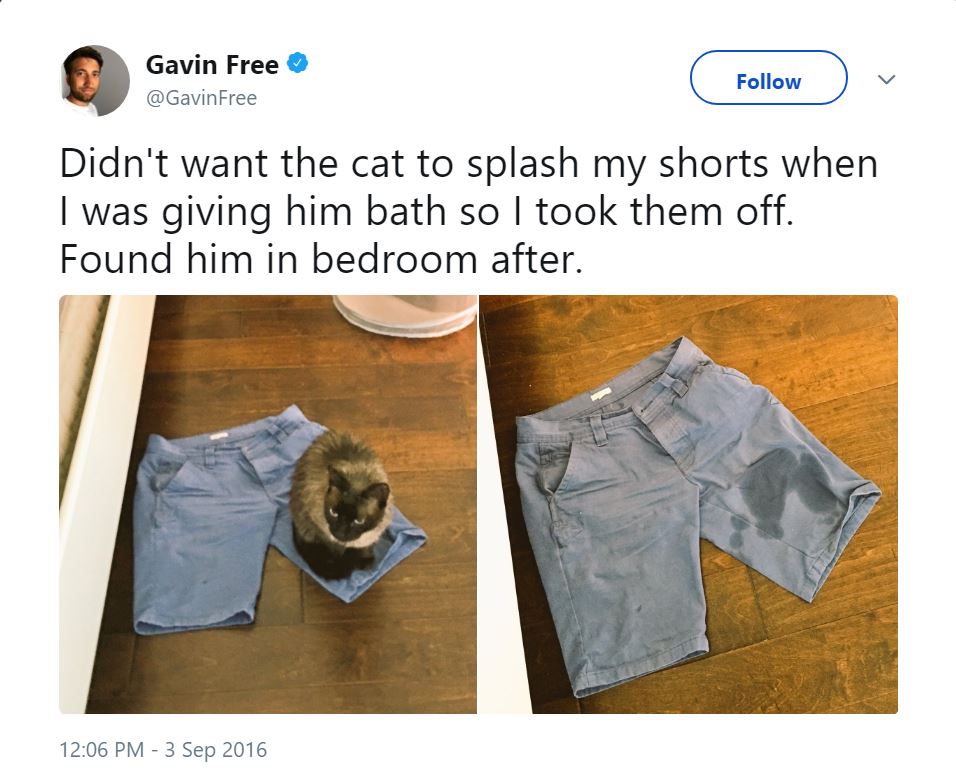 15. Forget your plans
If it can be ruined, they'll find a way to make it happen.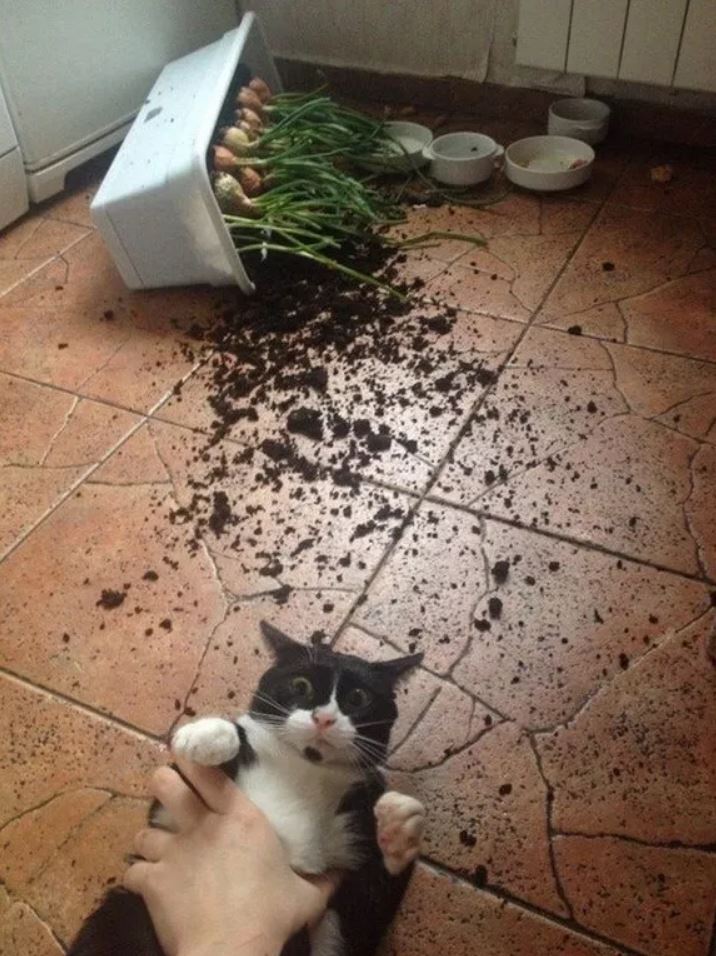 14. Plants aren't safe, either
Forget nice potted herbs. And forget thinking that they're safe on the floor. What goes up must come down for cats, and what is already down can always go down further.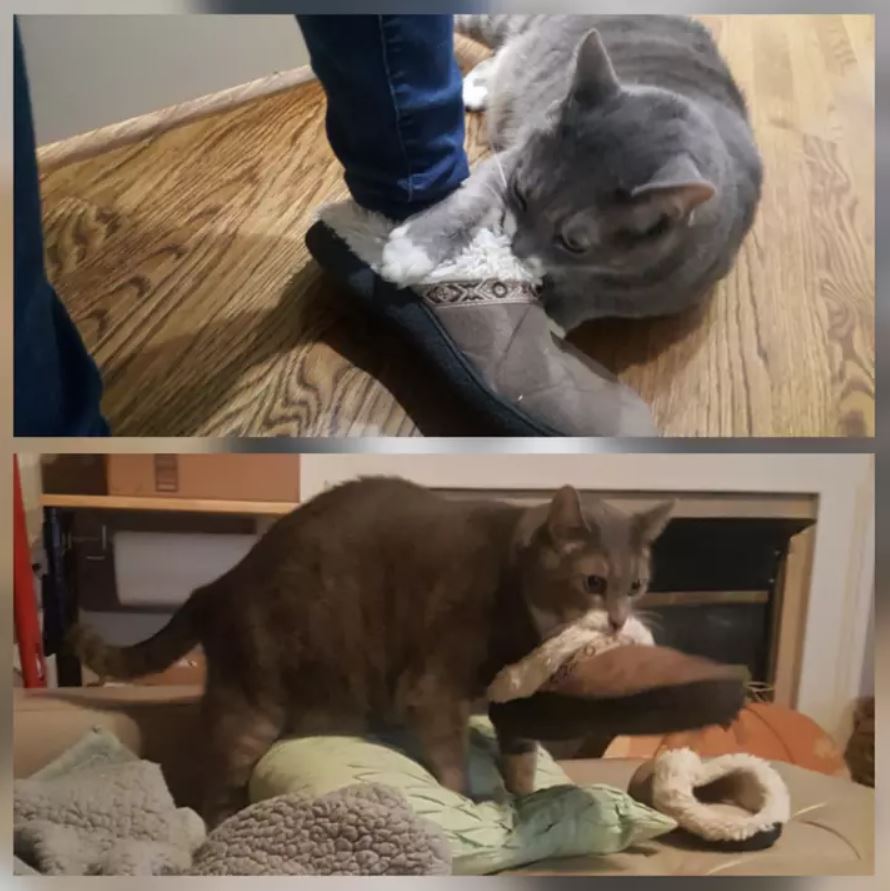 13. Sharing is caring
But cats really just take, so it's probably not the same thing as caring.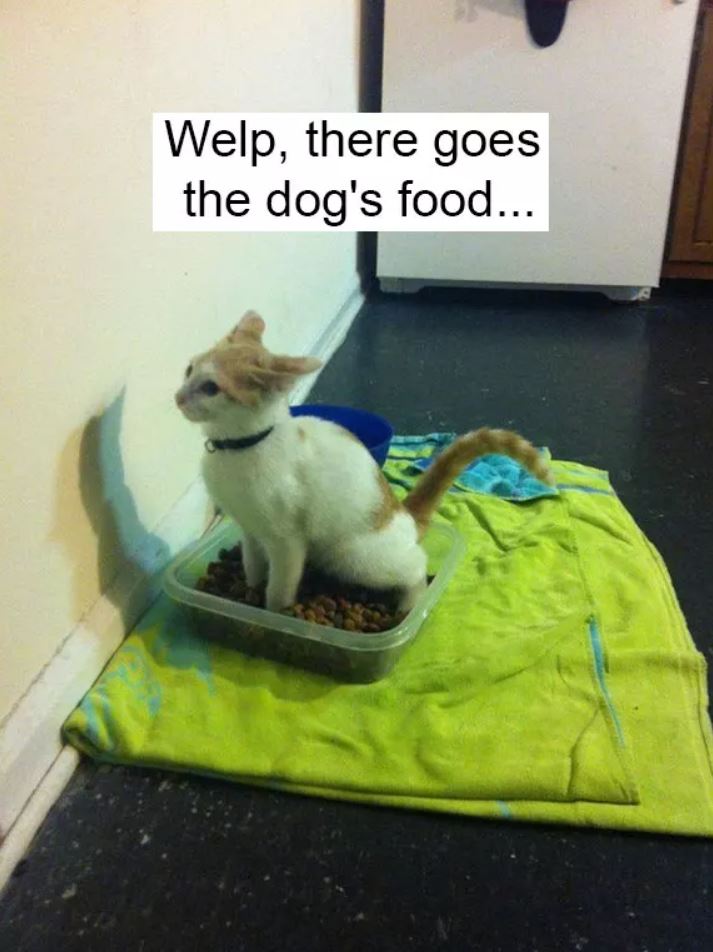 12. But they won't share with you
P.s. they aren't the biggest fans of dogs, either.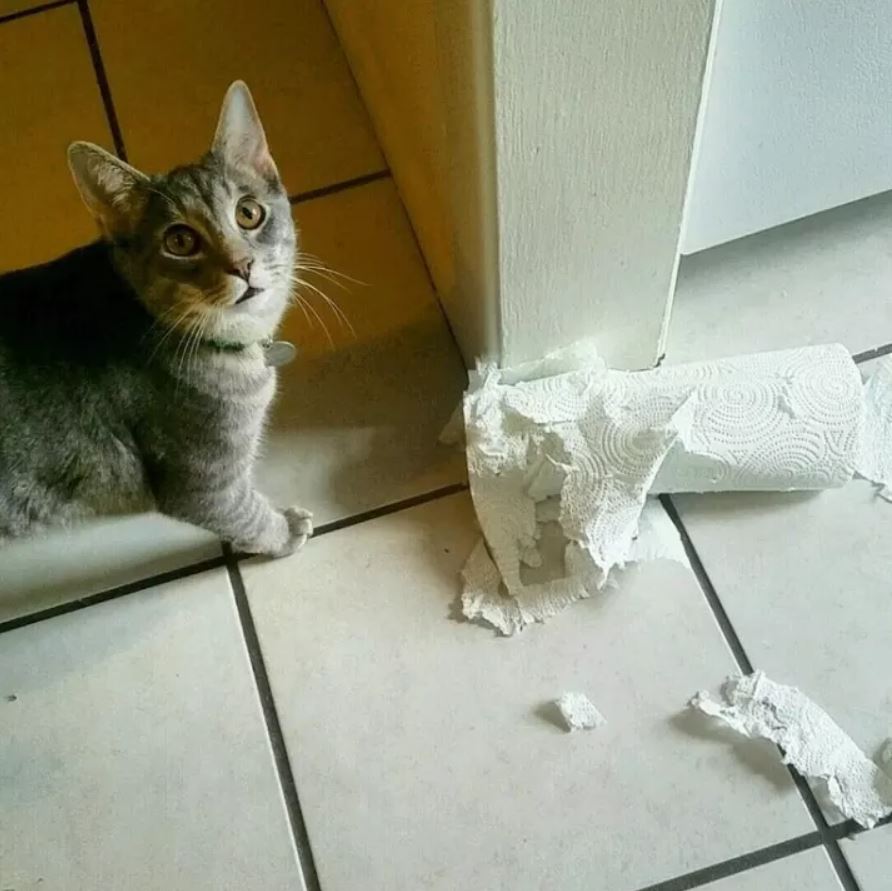 11. Toys = whatever they shouldn't play with
Forget those cute little cat-nip toy mice. Just give them a toilet paper cardboard roll. It's cheaper.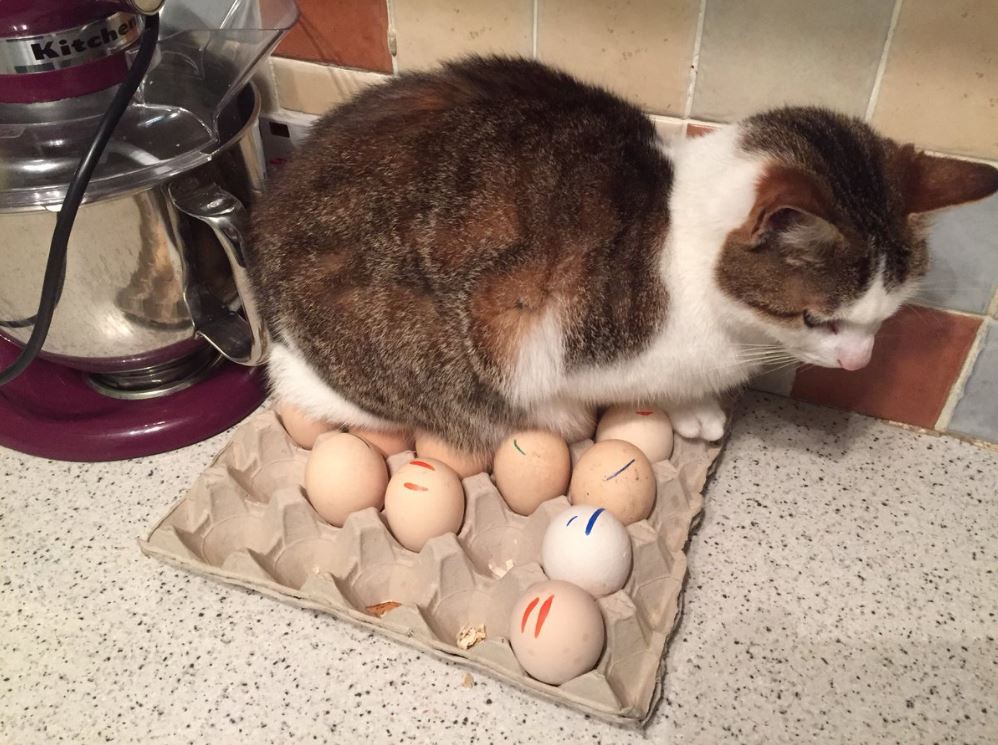 10. Cat beds are for dogs
Sleeping is done wherever and whenever they feel like it. Even in the kitchen.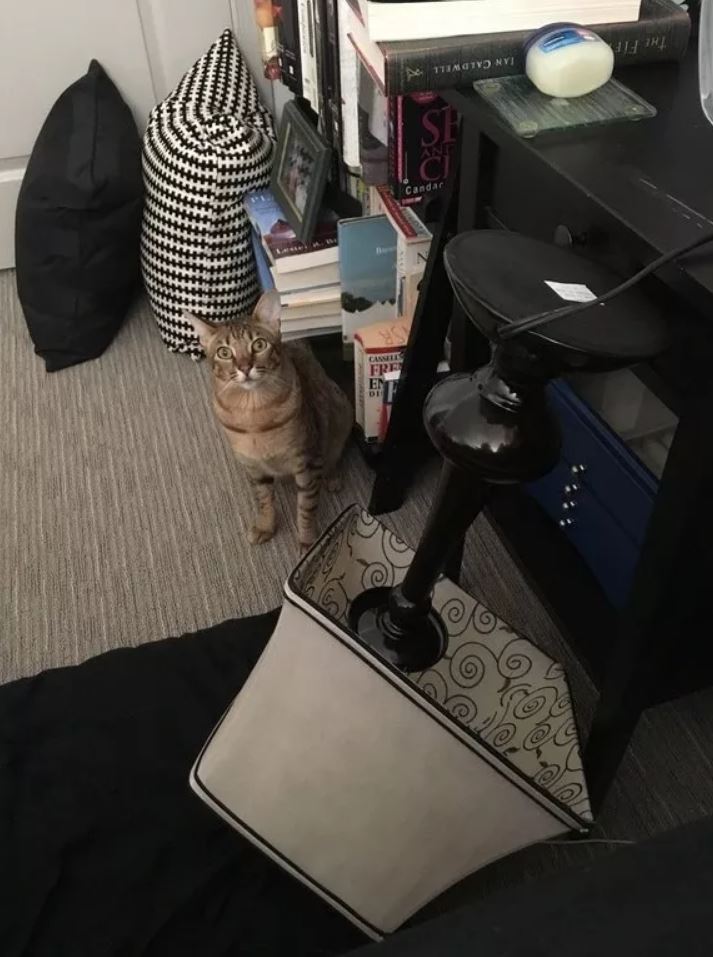 9. Lamps are destroyed from now on
If it's in the way, it's coming down. Or it's coming down because they just feel like it, they don't ever need a reason.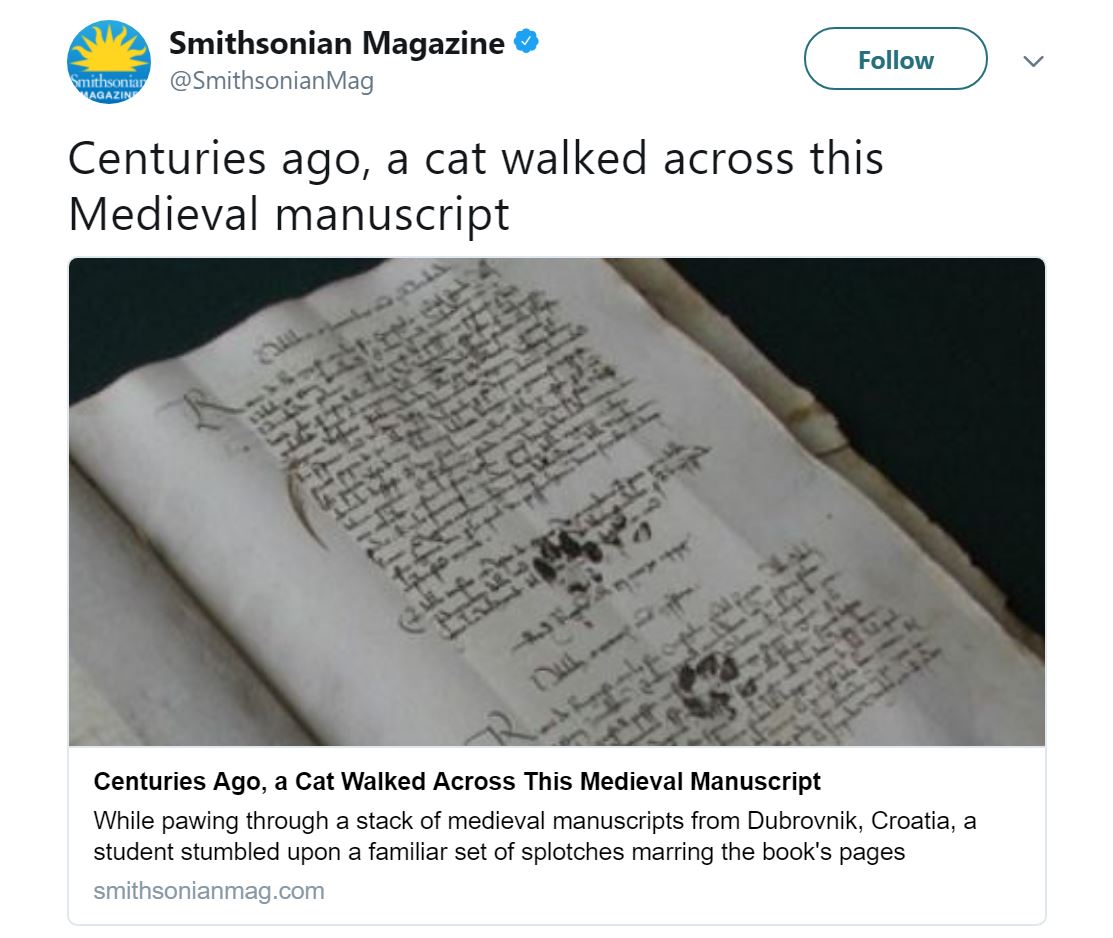 8. At least they're consistent
It's been noted that cats have been a**holes for centuries now.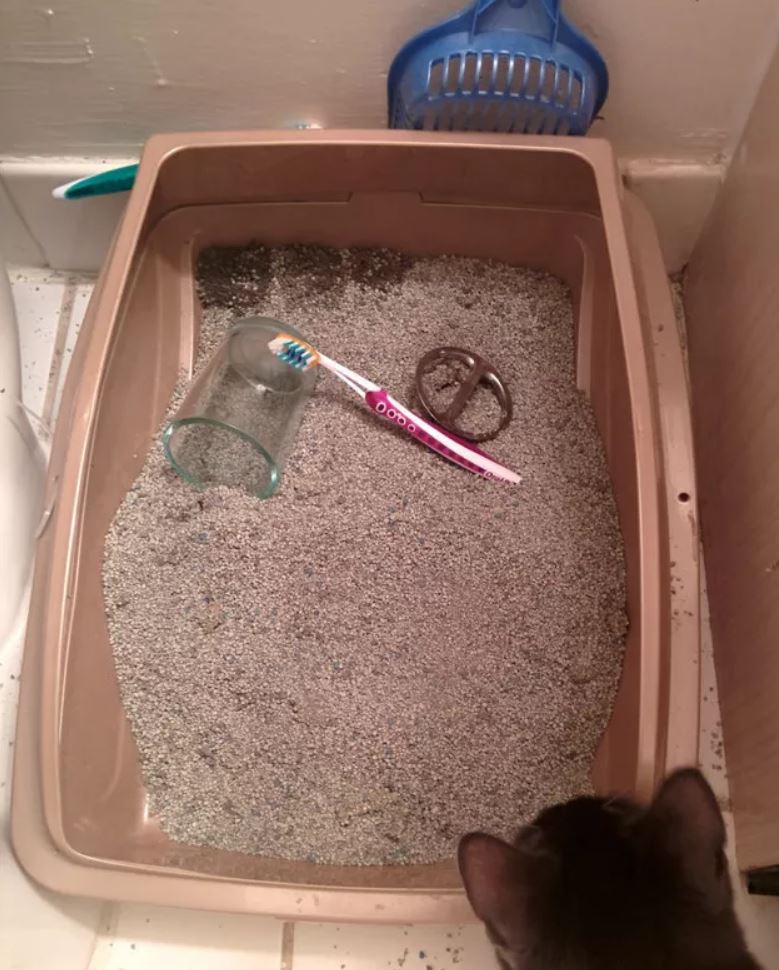 7. Litter boxes need ideal spots
I.e., don't put it in your bathroom where clean items are supposed to be.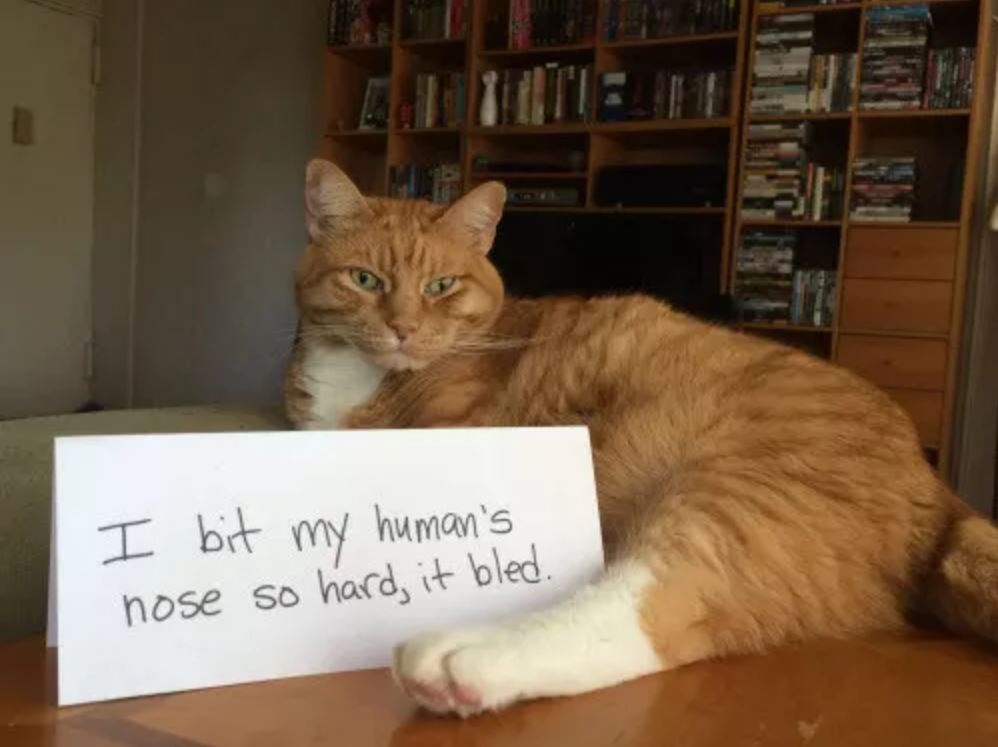 6. There's no shame in their game
This one is proud of his domestic violence record. Look at the sass in that tiny little foot.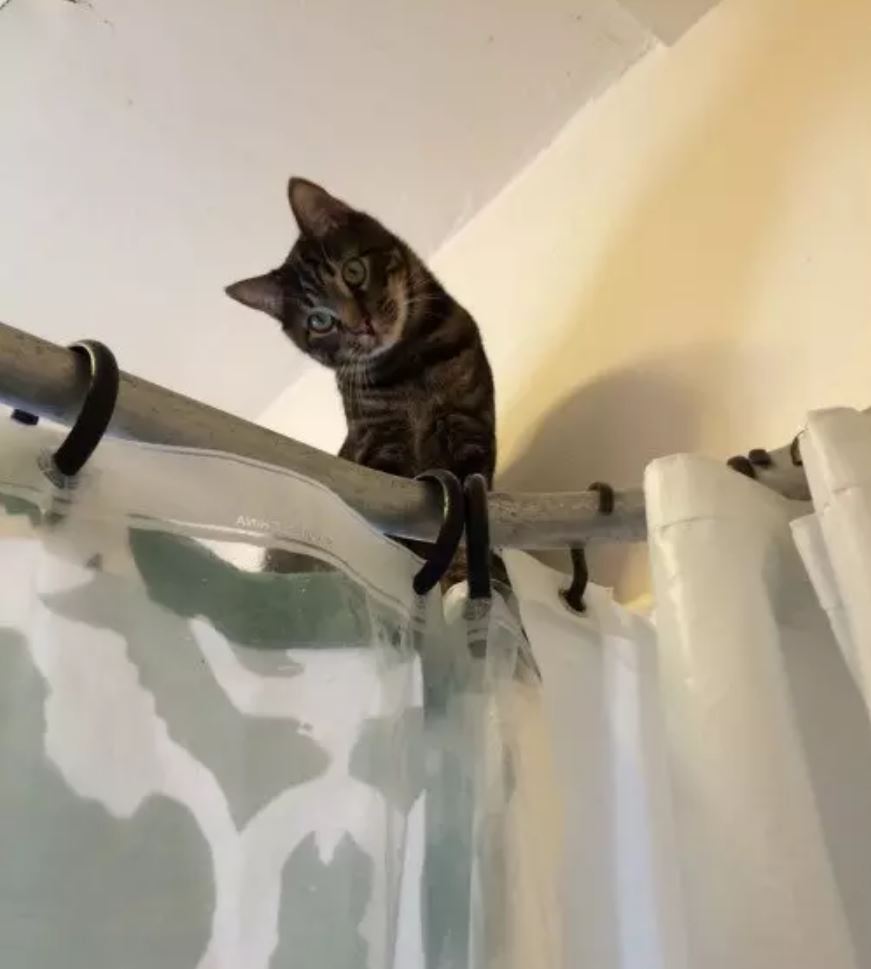 5. No sense of privacy
But it's not like you can close the door, otherwise they'll howl and scratch until you're ready to let them run into the woods and never come back.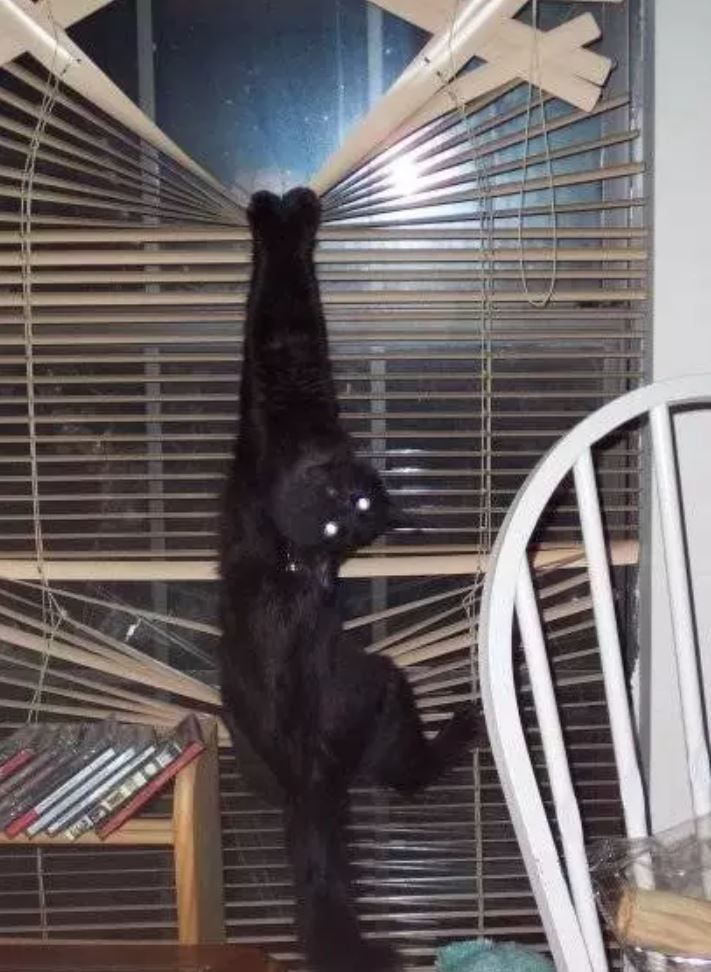 4. They're the reasons for security deposits
Like this guy, who just couldn't sit on his butt like a normal animal.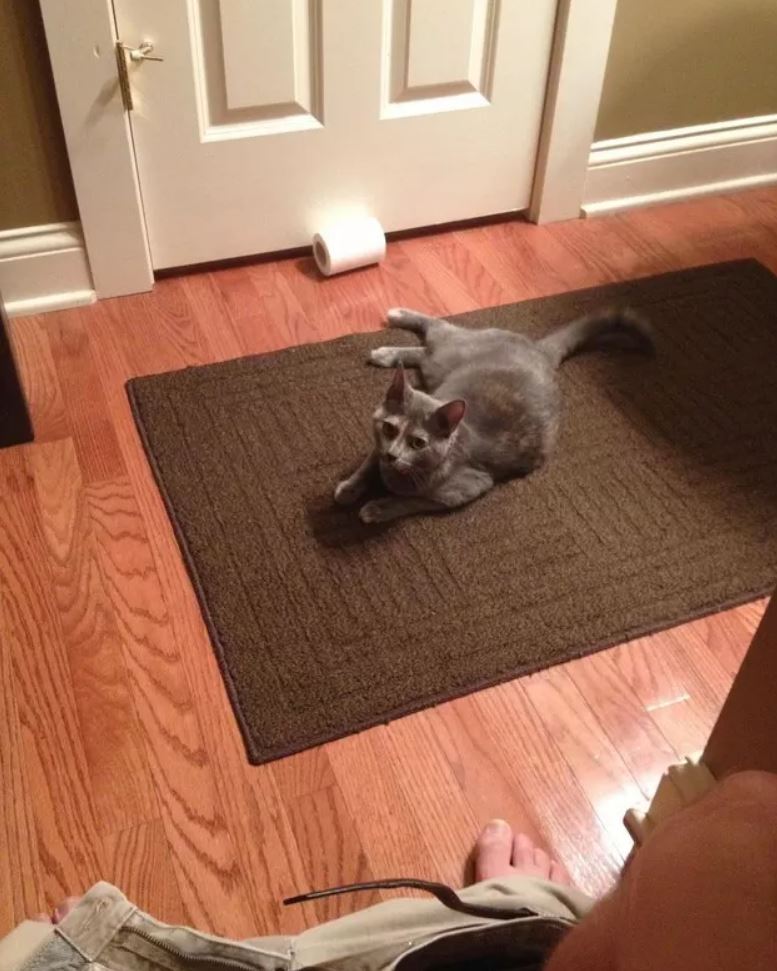 3. No more bathroom privacy
And you won't have access to the things you need, either, like your toilet paper.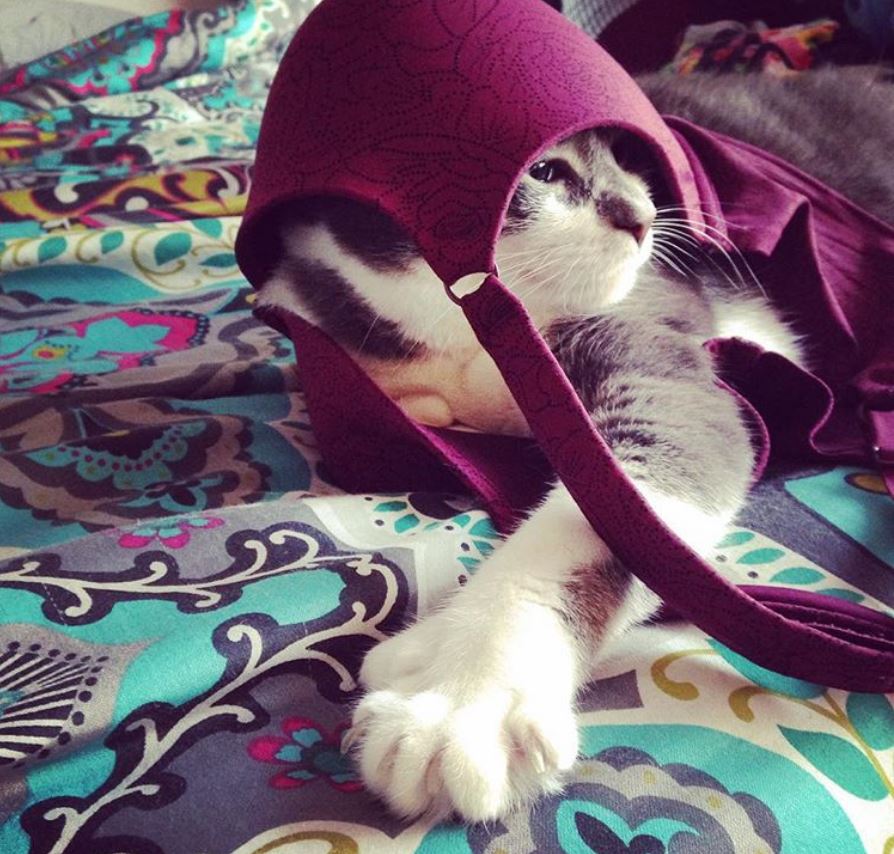 2. Laundry is also a cat's bed
Remember: what's yours is theirs and what's theirs is theirs.

1. Finally, never underestimate their calculating and manipulative nature