Google Earth is a glorious place where you can find things all over the world. Well, most of it (more on that later). Some of those things are strange, like this random Firefox logo.
Located in Columbia Station, Ohio, there is a heart-shaped lake. It's one of the more subtle romantic things you can find while looking through Google Earth.
This one looks really cool. Mattel, the famous toy company, has their headquarters in El Segundo set up like this. The look from above is their official logo.
While a lot of these are cute, some are unfortunately kind of creepy. That's the case with one, from Basrah, Iraq. It shows what looks like a shipwreck that hasn't been touched.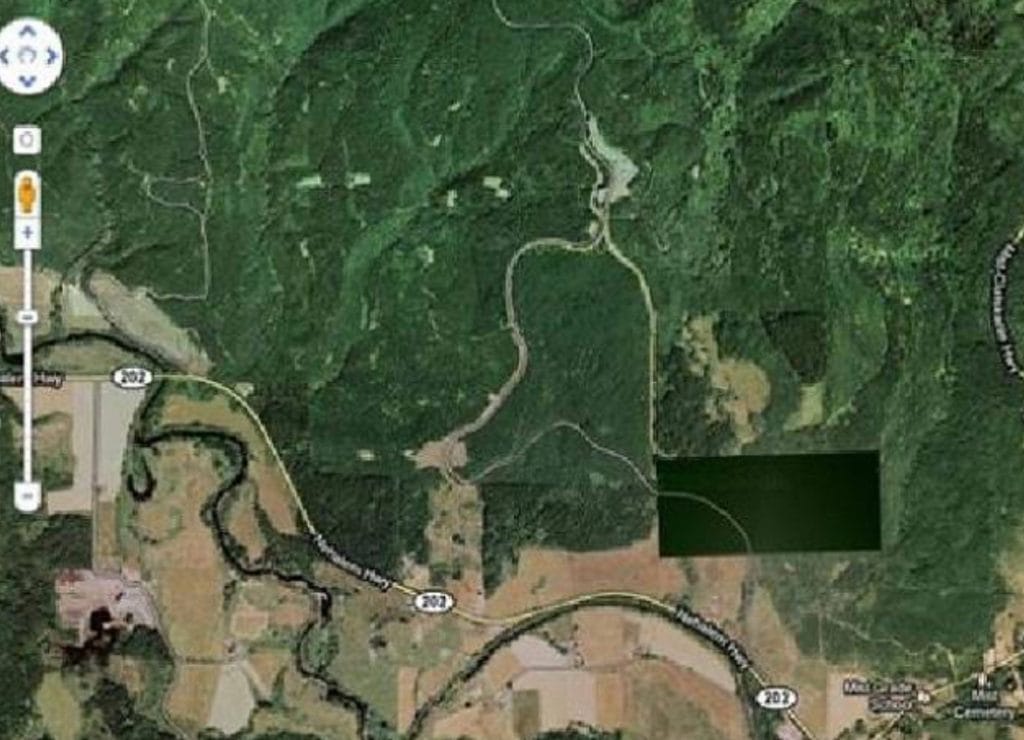 Remember how we said Google Earth lets you only see some of the world? This blacked-out spot is the location of the HAARP facility. A controversial research outpost that folks still theorize about today.
Leave it to Nevada, home of Area 51, to be the place where you can find this incredibly weird pattern from overhead. We have no idea how or why it's there but it's nuts.
This is considered by many to be the "Badlands Guardian." It is located in Walsh, Alberta, Canada, and seemingly gives off the vibe of being in the shape of a warrior.
Back to blocked out areas, we have a "secret city" in Russia. Nobody knows why it isn't visible. However, there's a chance it is a town that was sealed off back in 1986.
Here's another one that nobody knows about. A major mountain peak in the Himalayas is randomly blacked out. Could it simply be a case of a glitch in the system?
This would certainly be one of the most famous Google Earth finds ever. It is called the "Airplane Boneyard" and it's home to retired aircraft in Tuscon, Arizona.
Yeah, this is a design that should probably be changed as soon as possible. The apartment complex in California displayed is clearly in the shape of a swastika.
This has to be intentional, right? There's almost no way that a forest is shaped like a guitar. That's the case in Argentina, at least.
Forget about blurring out an area, you can be strange like this Hungarian oil refinery. They requested their buildings be removed and that they were colored green on the site.
According to reports, this is the world's largest swimming pool. It is located in Algarrobo, Chile and spans a whopping 19.77 acres. No pool even comes close.
Unfortunately, this one has a bit of an explanation. Volkel Air Base in the Netherlands was apparently home to various bombs that are, for some reason, rumored to still be there.
This is supposed to simply be the Keowee Dam, located in South Carolina. Why block out a reservoir? Well, that's what people have been asking. Theories suggest it is because it powers the Oconee Nuclear Station.
This one is kind of difficult to see because it's so faint in the distance. However, a close look clearly reveals a Coca-Cola logo in this desert out in Chile.
This one is nothing about the world but more about this one specific day. The image was grabbed as a car laid on its side. Why is it like that and why does nobody care?
Another one for those who love their theories. This is Valencia City in the Philippines, home to over 180,000 people. Some think it was blurred because it houses headquarters to a missile program.
We end with one that is pretty unique. It was taken in Katavi National Park, Tanzania and has to be the rarest picture of so many hippos ever. They're all just hanging out in their pool.